Discover traditional local food and authentic Slovenian restaurants
Taste local wines from many undiscovered regions
Learn about Slovenian traditions, rich cultural heritage and broad cuisine
Eat like a local in the company of a local
Enjoy beautiful sights of the city while walking
Meet and share experiences with other foodie travellers
Create a culinary story you will gladly share with others
culinary tour ljubljana
ljubljana food market tour
food tour ljubljana 1
ljubljana food tour
guided culinary tour
restaurant tour ljubljana
ljubljana culinary food
traditional restaurant tour ljubljana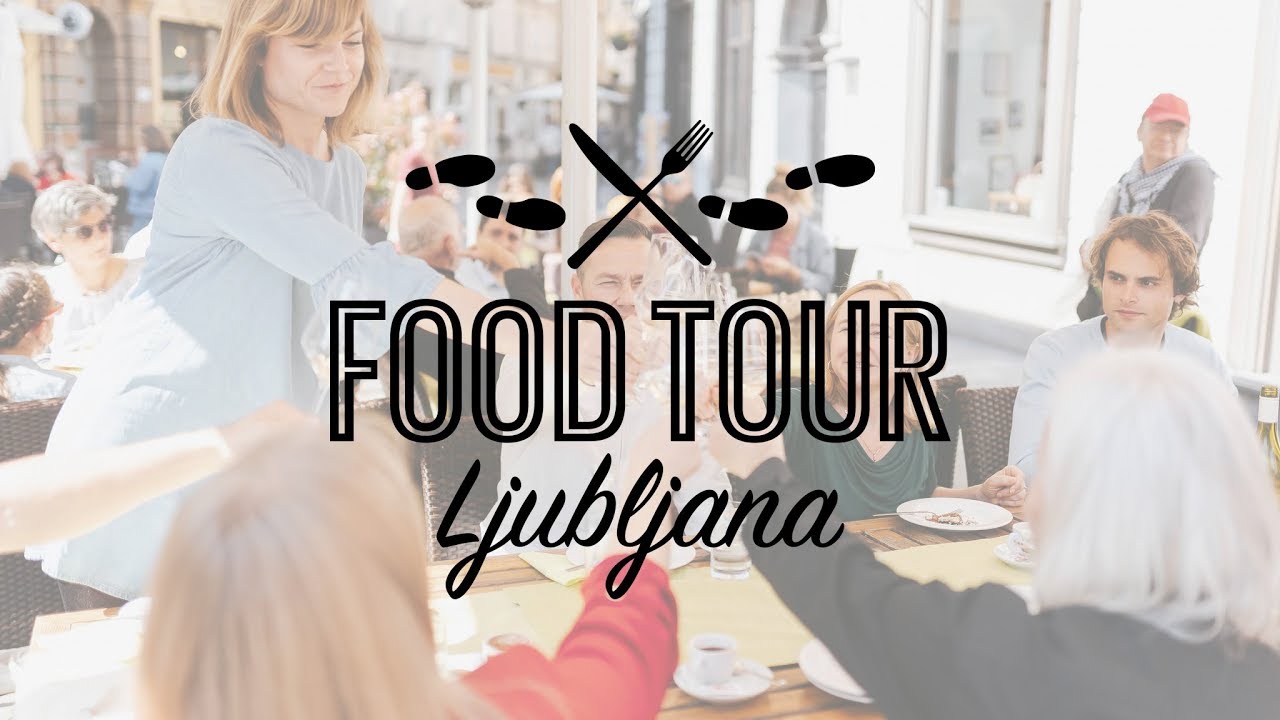 Included in price
7 delicious tastings
4 Slovenian wines
Experienced and fun-to-be-with guide
Countless stories behind the food
Other information
Sign-up is required to reserve your spot.
The tour is conducted in English.
We hold the right to alter the route of our Food Tour and restaurants included
Tour requires a minimum of 2 persons to operate
Get a taste of traditional Slovenian cuisine with this guided tour through Ljubljana restaurants.
Amusing, educational and above all tasty tour of Slovenian capital. Discover the best local food, delicious wines from various regions, learn about Slovenian traditions and explore the city's rich cultural heritage.
A great way to put your taste buds on a rollercoaster ride, as well as getting acquainted with main city attractions and other foodie travellers from around the world.
Interesting facts
Slovenian Carniolan sausage ("kranjska klobasa"), which was developed in early 19th century, has been taken into space on two NASA missions by an astronaut with Slovenian roots.
Slovenia is host to no less than 24 gastronomic areas and three big wine-growing areas.
Slovenia is the home of the oldest vine in the world, over 400 years.
Our national anthem is actually a toast, that's how important role wine plays in Slovenian culture.
There are more than 90,000 beekeepers in Slovenia, that's why you can find honey and hives practically in every Slovenian region.
Slovenia has won the title European Region of Gastronomy 2021.
Location
Link to Google Maps
The food tour was a fantastic way to explore the city and to sample some tasty Slovenian snacks. Our guide Simona was amazing, she is a real story teller (ask her about the dragon!) and has a real passion for Slovenia's culinary traditions. The food and wine we sampled in our three hour tour was very tasty and we ended the tour with our stomachs full. In the evening we explored some of the place Simona had recommended, and they were all great too. So all in all highly recommended!
Ljubljana is so neat city and people are really nice and friendly. That's why we decided to stay a day longer and the owner of our hotel recommended a food tour. We were welcomed by a nice girl Simona who took us for a tour around the city center stopping at local restaurants. We had each course in a different place and this was awesome. Food was very good and dishes abundant. So, it's not only a tasting but actually eating! Thanks to the back office and Simona.